Ansa Ahmed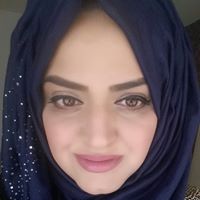 Contact Details:
Tel no: 07981 955674

Counsellor & Psychotherapist

I am fluent in many languages: English, Urdu, Punjabi, Pahari, Mirpuri, Hindi.
As a qualified counselling therapist, I offer a safe and confidential space to explore your issues, and work towards understanding yourself and others in relation to you. I have a vast range of experience from both my personal and work life. I am open minded and offer a deep understanding of what clients could be feeling.
As a client of mine you can expect to be welcomed warmly and accepted fully with whatever you wish to bring to therapy. We will work together at your pace and comfort to ensure you feel safe and trusting of me. This allows us to move forward and explore your thoughts and feelings to come to resolutions and solutions that are best for you – found within and from you.
I see clients with a range of issues such as depression, anxiety, relationship issues, self -esteem and confidence problems. I am particularly experienced at working with loss and bereavement. I deliver a support group for people who have experienced miscarriages and/or infant loss.
I have experience of both 1-2-1 therapeutic work and group therapeutic work. I facilitate many kinds of therapeutic groups/workshops.
I value the courage it takes to reach out and ask for help when you need it, therefore I  understand that sometimes this can be made even more difficult to ask for support when you maybe struggling financially. I am passionate about genuinely helping people and therefore my fees vary according to client circumstances.
Availability
I can offer daytime/evenings / weekends sessions to suit client need as long as I have the requested slot available. Please email on hopebsleeds@gmail.com or call 07981 955674